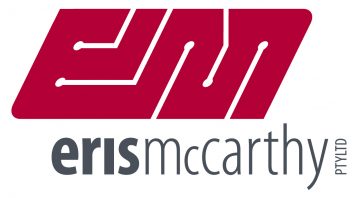 Eris McCarthy Pty Ltd
Eris McCarthy Pty Ltd are based in Berkeley Vale on the NSW Central Coast and were established in 1985. We service domestic, commercial and residential Clients with general electrical, home automation, security, AV, communications and renewable energy installations.
Installation and Service – Central Coast
Are you a hands-on licenced Electrician able to run a small team and have an interest in electronics, networking, security, AV, computers and renewable energy?
Eris McCarthy Pty Ltd is a small but long established Central Coast based electrical and communications Company servicing a wide range of industry sectors including domestic, commercial and industrial works, home automation and lighting control, solar power, audio-visual, CCTV and security.
We have an opportunity for a Technical Officer to service and support our Customers and our Field Staff.  The successful candidate will enjoy a wide range of work as well as ongoing training and development.
The candidate will have or seek the following skills:
Must be a Licenced Electrician with ACMA License
CBus programming
Security and CCTV programming and installation
Networking
Excellent communication and customer service skills
Exceptional knowledge of standards and regulations
Be a self-starter with the ability to work unsupervised
Ability to write reports and complete documentation
Experience in fault finding, diagnosis and repairs
Ability to start and finish small projects
Ability to estimate materials and labour for small projects
Have all necessary hand tools
Ability to complete quality installations to customer expectations
Demonstrate willingness to learn and develop new skills and knowledge
Procurement and labour co-ordination
Ability to train and coach Staff, including Tradesmen and Apprentices
Remuneration will be negotiated depending on experience.  A company van and phone will be provided.
Please forward expressions of interest to sarah@erismccarthy.com.au
The successful applicant will be required to pass a medical examination
Position Closes Friday 18th May